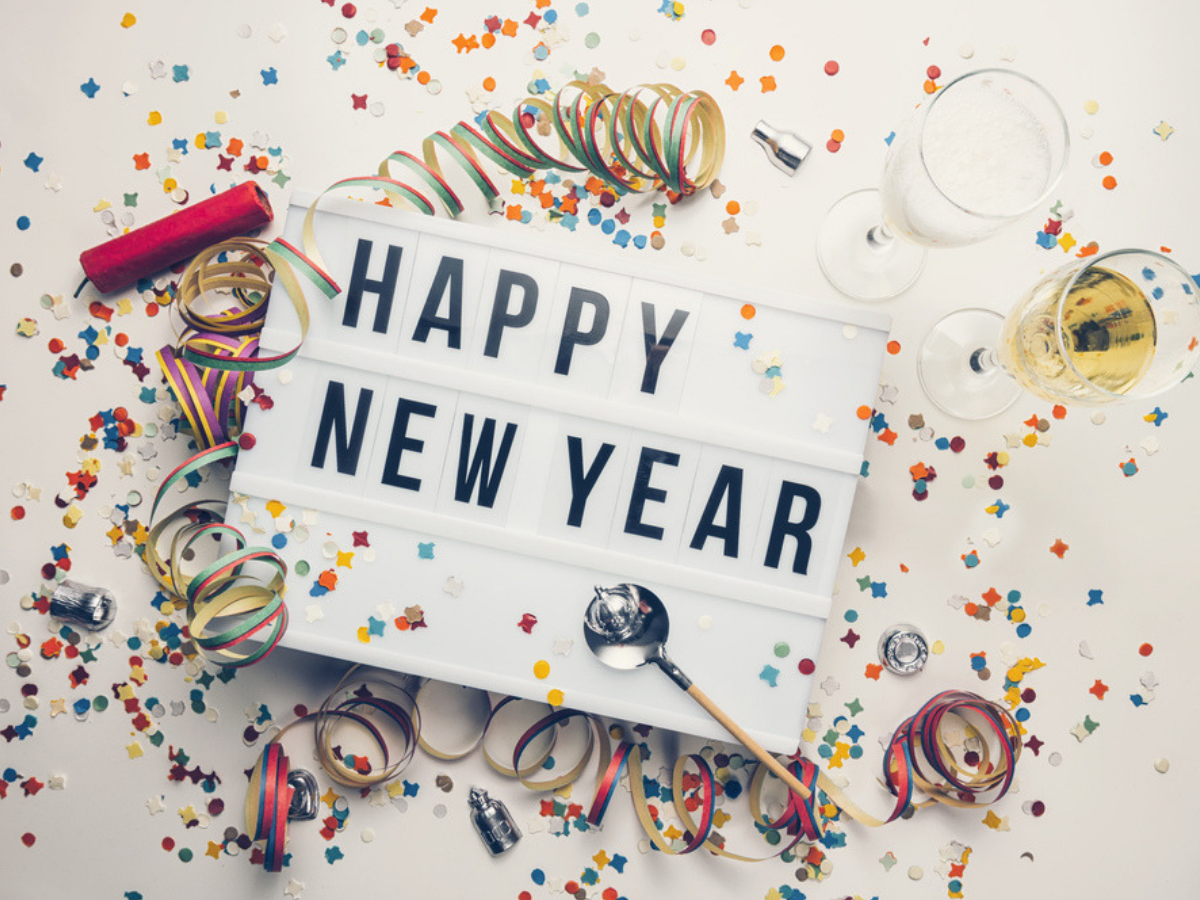 Happy New Year ya filthy animals! And it really is going to be an all new year for me this year. After living my entire life on the east coast, this witch will be starting the new decade over 2000 miles away in Arizona! My husband got a job there and so over the holidays we packed up our little apartment and shipped everything out of New York. He's living there now while I finish up some last minute things (like changing my name, last paychecks, etc.). With the new digs, I will be able to start putting together the little library I have always dreamed of having! I will probably be spending quite a bit of 2020 figuring out exactly how I would like the space to look, and carefully weeding out my book collection to make room for the things I truly want to keep. That being said, of course I found myself thinking of other bookish goals for the year and boy do I have a list for you.
So sit back and relax because there are quite a few things to go through. I will admit, I am feeling very ambitious this year, and I hope that I can at least make a dent on most of them.
---
Create an Order to Read in
Here's the thing. When I started book blogging, I knew I had a lot of things to catch up on. In order to create a type of balance through that reading year, I implemented a reading "order" for myself. What that means is that I figured out the types of books I wanted to read, and put them in a list. Types included Adult, YA and Middle Grade. Then I would read one book from each type, one after the other. This was supposed to help me prevent getting stuck in one particular type of book (i.e. YA). However, I did not account for binging a series, and somehow very early on, I was knocked off balance.
This year, I would like to reinstate that order for myself, and try my hardest to stick to it (adding a few new categories as well). Obviously, I will make an exception for series I want to binge, but then it's right back to the list. I do remember struggling quite a bit with getting through MG books but I am hoping this new order will shake it up a little bit. The new order shall be (tentatively):
Adult—-YA Graphic Novel—-YA—-MG Graphic Novel—-MG
---
TBRs
As some of you may be aware, I have a tumultuous relationship with TBRs. As I am such a mood reader, and easily swayed by new shinny books, TBRs are mostly a fail for me. With this new reading order though, even if I pick one book for each category to start the month off, I have a jumping off point. I thought about doing a bookopoly board (like Becca's) and using that to guide my reading lists but I don't know how I would make that work if I want to get back into a pattern of reading one type of book and then another…
This is probably the "meh-ist" of the goals for me. So we'll see what ends up working out.
---
Work Through the Back List
I say it every year (as most of us do I think), my unread shelves are bursting with books I haven't picked up. BUT SERIOUSLY this year I want to focus heavily on my physical books. I think moving and no longer having such easy access to library materials will help with this goal (as well as not having as much pocket money to spend on new releases).
---
Continue to DNF
Oooh, controversial! Seriously though, if my Goodreads TBR is any indication of just how many books I have on my radar that I would like to read, I cannot see a time when it reaches zero. There are too many books in the world, and not nearly enough time to read them, so why be stuck on one you are not enjoying? Guys, I WANT to give out great reviews. I WANT to enjoy myself! Books are supposed to be for pleasure (and occasional enlightenment if you're into that sort of thing), so why are we torturing ourselves with 1 & 2 star reads? I started in 2019, and I plan to continue my indifference to DNFing a book I am not enjoying.*
*I do keep those DNFed books in a Goodreads shelf so that I can revisit if I feel the need to one day.
---
More Intuitive Reading
This is a big one for me this year. I will admit, I have fallen HARD for that hype monster. I get so wrapped up in everyone else's reviews and TBRs that I find myself picking up and anticipating things that I normally would have no interest in, prioritizing new releases I didn't know about until yesterday over things I have been looking forward to all year. Like, I know that I don't like creepy/scary/gory things and somehow I have the entire Stalking Jack the Ripper series purchased (and unread). I love Booktube, and really enjoy reading your reviews, but this year I have got to focus on things I am actually interested in.
That being said, I feel like 2019 was a very underwhelming year for my reading. I've always been a mood reader but I feel like this year I want to try even harder to pick up what I truly am feeling like reading. As of right now, I have a lot of those cute-sy romance books with the illustrated covers that are popular right now on my radar for the next year. I am not going to feel guilty about reading those if that is what I am feeling like reading. And even though I watch a lot of Booktube, I am going to work on just adding titles I get from videos to my Goodreads, and worrying about it later..I have a bad habit of obsessing over something, especially if someone I like on Youtube has read it or recommended it. What I am noticing now unfortunately is that a lot of the Youtubers that I like, don't have the same reading tastes as me. So if they say something I have been looking forward to is bad, I have stepped away from it. I don't want to do that anymore. And the same in reverse; if they are screaming about a book that I didn't have interest in originally, I don't have to go out and pick it up, you know?
All in all, I wanna listen to ME and hopefully come out of 2020 with more 5 star reads than ever before!
---
Step Away from the Numbers
Jananie said it really well in her goals video– the more I step away from the numbers aspect of my reading, the more I start to enjoy reading again. This year, I took a step back from my blogging numbers- didn't harp on my followers count or pages viewed/likes, and I felt like it helped me not burn out from blogging. While I will still be setting a Goodreads goal, I think month by month, I am going to stop "counting" my reading. I used to get upset that I could only finish 1-2 books a month when other people are wrapping up 12. I'd like to figure out a way to stop feeling bad about that, while still using a wrap up format, something I have come to really enjoy doing.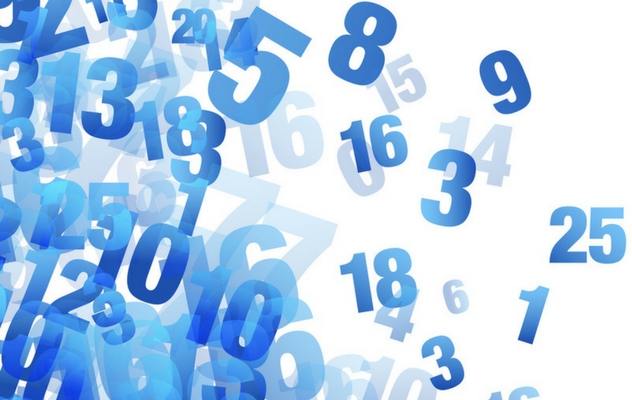 ---
Star Ratings
Along the same lines of stepping away from the numbers aspect of reading, I would really like to re-evaluate how I rate and review books in 2020.
I have been giving this a LOT of thought actually. My ratings are so chaotic and all over the place, I thought about developing my own rating system that is (shock) not based on numbers. Think along the lines of Mandy and Sha's princess rating system. You still analyze how you feel about a book, but it is assigned a FEELING rather than a number… I don't know. I don't want to completely nix ratings because it helps me at the end of the year remember the books I enjoyed, BUT I really hate the star ratings because I feel like the boxes I put books in get to constrictive. I have to think on this a little longer. Do you know any other bloggers who rate based on feelings rather than numbers? I'm not talking about tea cups vs. stars, more like "I give this book a Hat rating because I liked the characters but the plot was missing" type of thing.
---
Get Back into Physically Recording Books
For one reason or another, I stopped physically recording my reviews and thoughts on books. I loved having that hard copy to refer back to, especially when Goodreads is having a bad day and can't get their sh*t together. In 2019 though, that fell completely off and I am not sure why.
I worked really hard on my wrap-ups each month and got to a point where I really liked them, but because I was writing mini reviews in my wrap-ups, I wasn't writing full length ones anymore. And I ended up writing down little summaries immediately after I finished the book, directly into the wrap-up draft, rather than sitting with it, or recording things as I go.
I got an Always Fully Booked planner this year for Christmas and I am really excited to get back into physically writing down my thoughts. I also received this gorgeous Ravenclaw journal from my supervisor at work for my birthday, which I think I am going to use as a physical review book. These books will give me the satisfaction of recording those stats I love, but for myself, rather than for an audience.
---
Re-Read & Annotate
I'd really like to get some re-reads into my lineup this year as well. The amount of re-reads I do has gotten smaller and smaller each year and I just think it would be a great refresher to get back to what I've already enjoyed. Plus it will allow me time to annotate old favorites, and maybe even prep them for an actual review!
This I can see working out well if I do one of my own Bookopoly boards to set my TBR each month. It'll force me to consider books I have already read over ones I have yet to read. Plus, I hear that re-reads are great slump beaters so that is also something to consider.
As for as annotations, I saw a video a couple years ago now on how to annotate your books and honestly, I LOVED the idea. I got myself a bunch of tabs, set up a little "key" and went to town. But because I ended up reading a big stretch of library books and graphic novels, I stopped tabbing and haven't been able to really get back on since. Hopefully I can start out 2020 going back to that, especially with a focus on my physical books.
---
Book Club and Buddy Reads
We're nearly there! Just hold on a little longer! Last year I did a buddy read with Joe from Storeys of Stories, and thank goodness for that. I had had The Book Thief on my list for ages but no real drive to pick it up. While I ended up not enjoying it as much as everyone else, I definitely benefited from reading it with a friend. The same could be said about my Buddy read with Nina from Cozy Pages for Children of Blood and Bone in 2018.
Moving far away from my people is a very overwhelming for me. Therefore, I want to do more group reading in 2020. Whether it is Buddy Reads with friends here, or starting little impromptu book clubs with my friends/my mom, I want to communally read with people this year. Maybe I will even join a book club in the new area, or start my own!
---
Booktube
I have been thinking a lot about starting a Booktube channel and while I may not actually do it quite yet, I would at least like to record a few videos, just so see if it is something I would end up liking. Reviews, Bookopoly, BOTM picks, Wrap-ups, Hauls, Tags, etc. are all things I have considered.
Either way, even if a video is not posted in 2020, I'd like to work towards that goal for the coming years, whether its focusing on editing, getting comfortable in front of the camera, etc. this year, Booktube is something I am increasingly more and more interested in getting involved in.
---
You made it! 11 goals later and you are still standing. I'm proud of you. I'm proud of myself too! I know that some of these are rather ambitious, and others may take a little more time than a year to fine tune, but I am excited to focus on my reading this year.
Tell me about your goals for 2020!