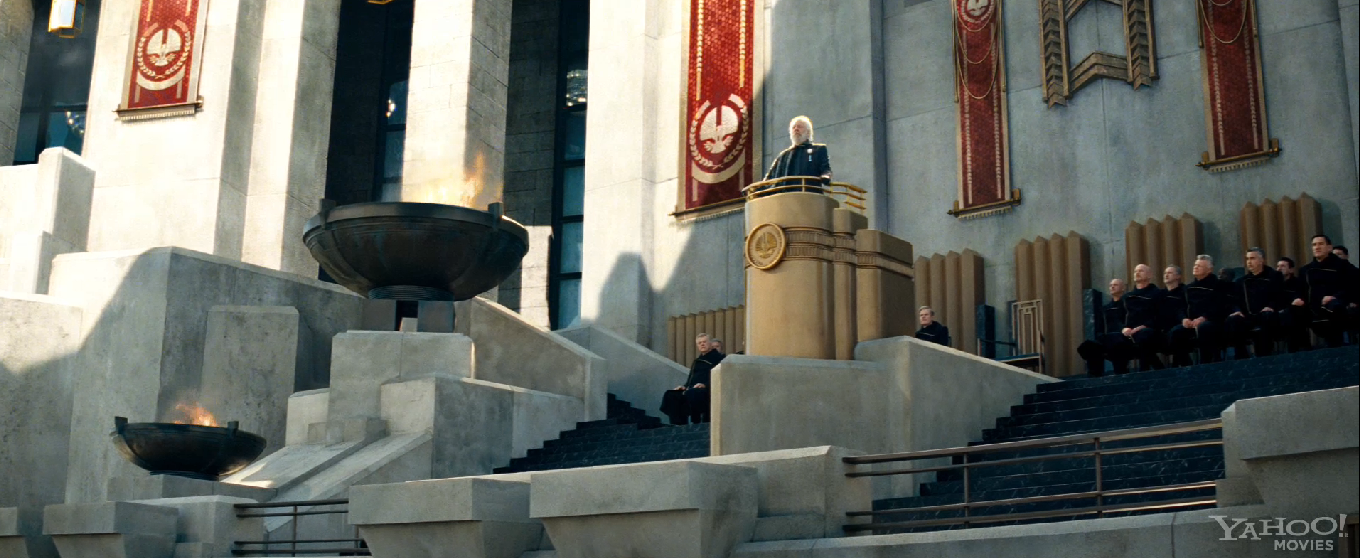 It's not nearly as dramatic as it sounds. Yes, in our beloved dystopian series, The Hunger Games, the Quarter Quell was a nightmare for our heroine Katniss and her compatriots, but obviously my version is not nearly as bad (we aren't gathering up a bunch of beloved celebs and pitting them against each other to fight to the death….or are we?). Actually all it really is, is a quarterly check in with my reading. Since the end of March marks the end of the first quarter of this year I'm not going to lie to you, I definitely drafted this in March and never finished editing but I really still love the idea and wouldn't you know it, we have reached another quarter mark…– given that we are currently living in a YA dystopian novel…I thought the naming of this particular wrap-up series was relevant and if I may, pretty clever.
Anyway, so March is done, and man, what a ride we have been on as of late. As I am writing this, much of the country in practicing a new thing called "social distancing" in order to prevent the spread of a new strain of flu known as Covid-19 (aka the Corona Virus). This particular strain is dangerous for a few different reasons, but the biggest one at the moment is that it is spreading rapidly, and without a cure/vaccine, it has gotten pretty scary for a lot of people. Cities are declaring states of emergency, closing down "non-essential" businesses and forcing many day to day activities to be contained to one's own home. A lot of people are being encouraged to work from home rather than come in and potential help spread this disease. Grocery stores are out of cleaning products, toilet paper (and other paper products like paper towels), meat and bottled water.
Well that aged well.. no but seriously. As I mentioned before, I wrote this in the middle of March, hoping it would be a good opportunity to get back into a rhythm of regular blogging but that did NOT happen, and here we are in a whole new quarter. For those that need an update — Yes, as it turns out, Corona virus was a much bigger deal than we thought. People were quarantined in their homes for 2 months before states (and people) got bored and wanted to be let out. States opened up again, stores, bars, restaurants, etc. and everything was working it's way back to normal. But we opened too soon, and without proper precautions, because the country is now currently experiencing a spike in cases, especially in states like Texas, Florida and my new home state of Arizona. As of today, 2.74 million cases have been confirmed nation-wide, with a death toll of over 130,000 people. 844,000 people have recovered but according to doctors and experts, not without taking on a slew of future complications down the road. It is unbearably concerning, but has also been forced into a political issue, with people standing firmly on either side. That's all I will say on the subject here though.
Alongside all of this, nation-wide protests have been organized and ongoing for at least a month. They are in response to the murder of George Floyd (a black man) by a police officer. Tensions have been high in this country regarding race relations for years, specifically with the oppressive way that black people are treated by local law enforcement. People are at their wit's end and are now regularly posing questions and demanding change.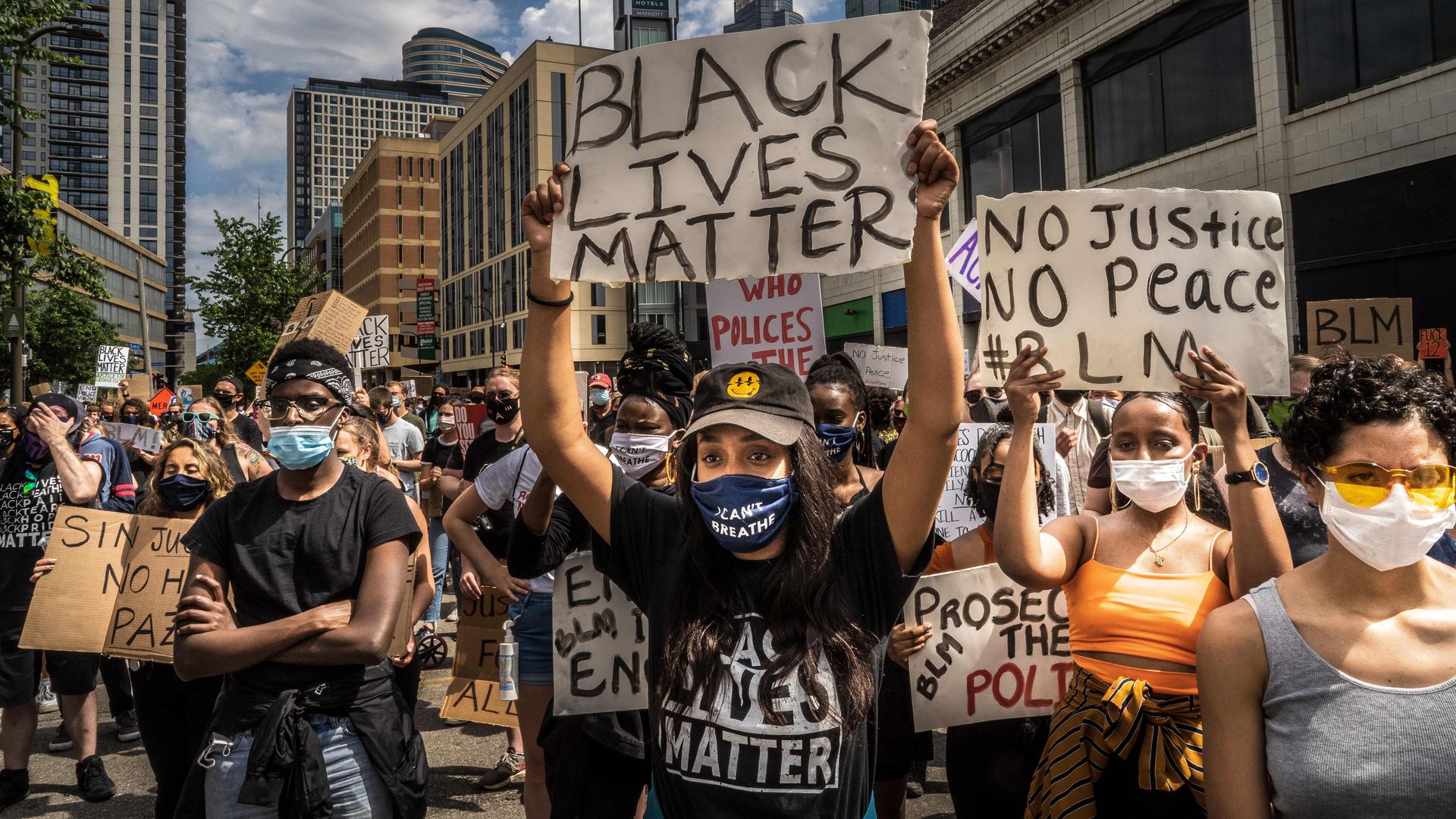 Pair those two big issues with Pride month and the book community being rocked by JK Rowling's insensitive and trans-phobic comments on twitter… we have seen a LOT of really horrific things in the last few months. People are really angry and fighting all the time over petty little things like wearing a mask in public. Maybe we really are in a Hunger Games novel…someone tell Suzanne Collins that we have had enough and it's time to wrap things up.
ANYWAY
In such a trying and uncertain time, I know I personally look for distraction. Honestly, I haven't been reading as much as you would think, but with my husband also home and somehow starting a new job amid all this chaos, I have actually been keeping pretty busy. That being said, I wanted to update you on what I have been up to in the last few months. I know my posting schedule has been all kinds of off, and to be honest you really have not seen a whole lot from me as of late, but I am working on figuring out how to re-work blogging back into my normal routine. You see, I had designated days and times that I worked on my blog back in New York. I blog hopped, commented and caught up on everyone else, and then sat down and wrote a little for my self. Now however, since moving, I just haven't found the right head space to create content yet. But I am working on it. That's why I am here today with something (sort of repetitive but) new for you.
---
Reading Stats
24 / 55 books read (several behind schedule according to Goodreads)
9 Adult books (one of those being a memoir)
12 YA books

4 Graphic Novels within that 12

3 Middle Grade (all of which are Graphic Novels)
7 Graphic Novels overall
Goals
I'd like to put a little bit more variety into my reading but we'll see where the wind takes us. At the beginning of the year, one of my reading goals was to go back to a reading schedule that I set for myself when I first started blogging. I read one middle grade, then one YA, then adult, etc. Just to make sure I wasn't reading too much in one spot. That goal got thrown out the window right away but now I am thinking I'd like to make an effort to try it for real. I have SO many books at home (and at the library) that I am getting overwhelmed when choosing my next one. At least this "schedule" would break it up a little bit. I can also insert time for Graphic Novels in between each group. Here's what I'm thinking:
Graphic Novel
Middle Grade
Graphic Novel
YA
Adult
I'd also like to add some nonfiction to my reading but I'm not sure where that would fit in. I could always have a nonfiction running in the background at all times…we'll see.
I REALLY want to work on trying to get some reading done every day. There are TOO MANY 0s in my reading planner and I hate to see it. So that's a big one for sure.
And now for the best and worst of what I've read so far this year. According to Story Graph, my average star rating is just a touch under 4 stars, so I guess I read some good books this year? Have I ever expressed just how much I hate star ratings? Uhg. Anyway here are some of my favorites and not so favorites.
The Good
This one took me 100% by surprise, and the timing was impeccable. It hit HARD. Even though it was incredibly sad, it was still oddly funny, something that is very difficult to achieve. The author has a great sense of humor, and while she made much of the story funny, she didn't make a joke out of the serious parts. It was well timed, tasteful comedy. The author's discussion of grief and how it is a lifelong struggle felt very honest and real. Most people are encouraged to "get over" things quickly so that others don't feel uncomfortable but feelings are complicated, and when you lose someone you love, especially in such a terrible way, grief stays with you for life.
My first and only nonfiction so far this year. So much of this story is infuriating and heartbreaking, I had to keep reminding myself that this was real! And what's worse is that there are most likely hundreds of families who have similar stories across this country still happening today. No child gets to choose the world they grow up in, and its just so sad to see a childhood like that and know that it is reality for many kids. The violence, ignorance, and horrible living conditions, it just doesn't make anyone comfortable to read about. I really liked this book, and it has encouraged me to read more nonfiction because there are so many good books like this out there that I am missing.
I've been anticipating this book for a while now. I know it was all already posted online but I waited until the bind-up came out to conclude this series. I am in love with these characters, this setting, and the writing. I wasn't on a college sports team but I was in a sorority and I felt very connected to a lot of what happened in these books. Bitty is a dream. Just the sweetest more pure little bean that I want to wrap up and hold close. Even if you aren't a sports fan, you really should give this two book series a try. It's so so good. One of my all time favorite stories.
The Bad
I had never read Nora Roberts before this book, but I knew she was incredibly popular and had tons of books published (both under this name and pen names). I was drawn by the description and the cover, so this felt like the right time to try her out. I was WILDLY disappointed with the level of writing for starters. It was so simplistic and lacked a lot of finesse. The story felt a little too familiar (a lot like Safe Haven by Nicholas Sparks) and focused a lot on some weird spots. I just wasn't a fan. I recognize that it is very much a personal issue and not much to do with the actual book though.
Woof. This book makes me angry. It was almost 600 pages! Of just awful. I mean at least it was fast paced, and the chapters were relatively short but STILL. These two characters were unbelievably abusive to each other. The whole relationship is nothing but toxic, but I kept reading! I even put in a hold for the second book but ended up promptly returning it after reading 10 pages because I just couldn't do another book of it. The movie wasn't particularly great either HOWEVER, I'd much rather watch those than continue with the series. The sad thing is that a lot of people act this way in relationships so it feels authentic. It was just unbearable for me the seesaw of steamy sex scenes to explosive arguments etc.
---
Alright this post has gone on long enough. If you want to talk about any of these points, let me know! Otherwise, thanks for skimming this crazy long rant and I'll see you next time!