Photo by Lisa Fotios on Pexels.com

For goodness sake, I studied History as my undergraduate degree! You would think that I have a preference for nonfiction vs. fiction, but that just never seems to be the case for me. I've even committed to collecting non-fiction books to round out my personal library and I STILL can't pick any up. Why do you think that is? Kristin posted a "Ten Non-Fiction Titles I Want to Read ASAP" recently, which inspired me to take a look at my own non-fiction TBR and figure out why I have been putting these books off.
For me, I know a lot of my reluctance to read non-fiction (and re-read favorites to be honest) is because I suffer from some severe bookish FOMO. I only JUST discovered the bookish community a couple of years ago and in turn realized how much I missed out on during my "time off" for school. I am constantly thinking about what I could or SHOULD be reading in order to catch up, and simultaneously stay in with what is circulating around at that time.
It's not that non-fiction is a waste of time, I am just always thinking about what else I could be reading, and feeling guilty about missing out on the conversations that are happening now in real time. And even though as a librarian I see for myself that non-fiction is one of the more healthy collections being circulated, it doesn't always feel that way here in this community.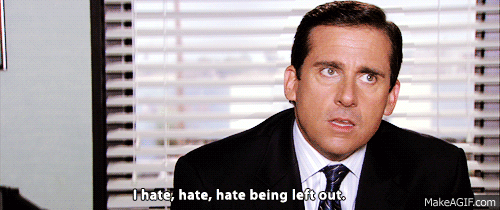 Second to that though is just how dense some (let's be honest, most) nonfiction can be. I've found that I don't do well with books that are straight facts. If it has a bit of a story line to it, and if it feels a little like fiction than I am way more likely to enjoy it, which actually is probably why I like(d) memoirs and biographies so much. But even "story-like" seems daunting and like a chore. I want an escape dammit! Not to be talked at.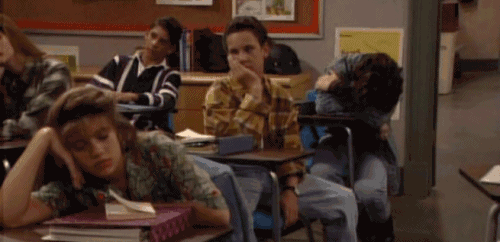 Despite my reluctance to pick up it up, I have still gotten really excited about, and wanted to read many non-fiction books over the last few years. I even have plans to "study" a topic and then write about my feelings toward it/about it in an analysis here (we'll see if that actually happens though).
Here is a list of some books I have on my shelf/want to read in the near future:
Social Injustice and the Black Lives Matter Movement
I wanted so desperately to read these in the height of the movement these last few months but (not surprisingly) picked up fictional novels written by black authors over them. To be fair some of these are straight like history books whereas others are more personal accounts. Regardless, I would really like to get to at least one of these this year.
(Re-Read)
I took an African American History seminar in college that completely changed me. These were two of the required readings (along with a personally curated collection of short series and accounts). I was so invested in the conversations and the readings that I kept both these books (and the packet of stories) for myself instead of trading them back to the textbook store. I haven't read them since though and I have been desperate to get back to them. I was lucky enough to get The New Jim Crow from my parents house before the move, but Warmth of Other Suns still remains at their house at this time. One of these days I'll get my parents to send it to me.
Female Friendships
After acquiring (and reading) When You Were Everything by Ashley Woodfolk this year, I have become extremely interested in female friendships. Not only for the obvious reasons, but a lot having to do with not seeing good representation in the literature that I read. It is fairly well known that friendships take a way back seat to romance in most fiction, however, conversations about toxic female relationships have been coming up more and more. The hashtags and appreciation days that circulate in support of Women Empowerment are great, but I would really like to get a further understanding of where we as women help and hurt each other in our support of one another, if that makes any sense. In terms of read-alike, i'm looking for something similar to Aziz Ansari's Modern Romance but for friendships, so these are my starting points.
Memoirs & Biographies
I mentioned before that I really like memoirs and biographies. I've read a handful so far and of the ones I've read, I really liked the majority of them. I even read Educated by Tara Westover this year and liked it a lot so I don't know what is blocking me from picking any of these up, but they are all still on my TBR. I'd also like to get my hands on a Lucile Ball book at some point because I just adore her and I think (from the little I know about her) she led quite an interesting life…maybe I will order one sooner rather than later…
Mental Health
For obviously reasons (to me at least), I have an interest in mental health. These are the only two books I currently have on my TBR but if you have any better ones that you would like to recommend, I would be more than happy to look into them!
"Pop Culture"?
These are more my speed when I think about non-fiction that I wouldn't mind reading right now. However for whatever reason I still haven't? I think in particular I would really like to get into How To Break Up With Your Phone for reasons i'm sure are clear enough.
---
Obviously I have more than just this on my TBR but these are some topics/interests of mine that I would love to indulge but for one reason or another have made excuses not to.
What about you guys? I know people like Kristin (mentioned above) and Orangutan Librarian read multiple non-fictions a year without any trouble, but do you? What do you tend to lean toward when you are in the mood for non-fiction? True Crime? History? Gardening Tips? Talk to me about your interests!