Yikes! What an awful reading month for me (sort of). I read two amazing books, but slumped and struggled with more than that. I celebrated a blog milestone! But neglected to promote it…needless to say it has been a rough month for me. Here is to hoping for a better March!
Speaking of blog milestones; I reached 300 followers! I had a giveaway and picked three winners. Congrats to Kristin @ Kristin Kraves Books, Nina @ the Cozy Pages & Evelyn @ Evelynreads!
General Updates
Books Read this Month: 3
Book Reviews: 2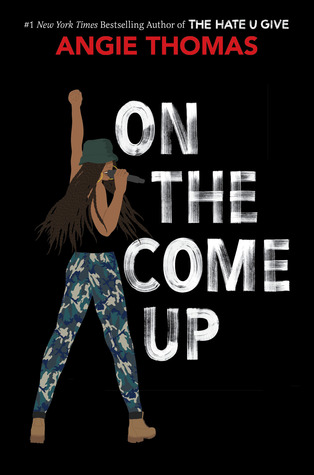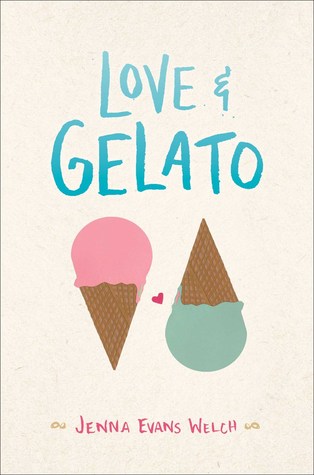 5-star reads:
On the Come Up – Angie Thomas
2-stars & under:
DNF:
The Most Dangerous Place on Earth – Lindsey Lee Jordan
Book of the Month Choice(s) (and link):
I also skipped February this year. Not that BOTM isn't killing it with their selections, I am just practicing better restraint when it comes to adding books I am not going to get to right away. Anyway, you can see a link of this month's choices with the link above.
Back List Pick of the Month
While I may not be participating in other major reading challenges in 2019 such as PopSugar or Book Riot, I will be participating in this one. Beat the Back List is a unique reading challenge in that it does not have prompts that need to be filled or tight deadlines in which to fill them. Instead, it is a year long commitment to reading books that are already on your TBR. The only catch is that you read books with a 2018 or older publication date. You go at your own pace, which makes for a fun and unique reading experience. In order to do a better job of checking these back listed titles off my list, I let my fiance pick one that I have to read based on a few shelves of unread books. Here is his choice for March: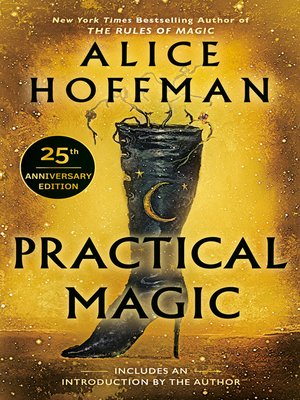 Practical Magic by Alice Hoffman (1995)
Its happening! I am being forced into reading this (finally). I actually met Alice Hoffman at an event at my library a couple years ago, and had only read Faithful by her at the time. I own both Practical Magic and The Rules of Magic (which according to some are her best books), but never got around to reading either of them for some reason. With the resurgence of witches in YA (much to my enjoyment) I think this was well timed. Plus, I will finally be able to watch the movie!
Calendar Girls
I participate in the monthly blog event hosted by Katie @ Never Not Reading and Adrienne @ Darque Dreamer Reads which sparks discussions about books that fall under a specific theme. It was originally created by Flavia (Flavia the Bibliophile) and Melanie (MN Bernard Books) but has been taken over by Katie and Adrienne in the last year or so. For more information about this blog event, click here.
The theme for February was:
Black History Month: Favorite Book by a Black Author
(click on the theme name for a link to my post)
My favorite book by a black author is: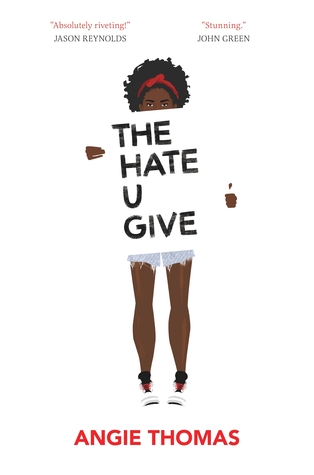 Also please note that ANYONE can participate in this event, boys and girls alike! Just review the "rules" for posting and always make sure to tag the hosts (so everyone knows you are participating) and that's it!
March's theme is:
Women's History Month:
Favorite Book With a Strong Female Character
Community Highlights:
This is a new feature I want to start implementing in my monthly wrap up posts. I used to do a feature called "Favorite Things" but stopped after a little while because of the volume of great content that was being posted. But I want to (sort of) bring that back! Here, I will provide links to some of my favorite content posted by other people in the bookish community during that month. It could be a blog post, youtube video or something else! Let me know what kind of content you would like to see featured in this section.
Drizzle & Hurricane Books:
10 Instant-want Kind of Books (Ft Fav Tropes and Book Recs)
The Truth About Book Blogging Statistics
 "I don't want to create content for statistics. I want to create content that makes me happy"
Literary Weaponry: Struggles with Reading
Novels & Waffles: I Font It That Way: How to Choose the Right Font for Your Blog
Struggling Bookaholic: Annotating Books
Hailey in Bookland: Opening Up About My Mental Health
Bookmarked Live Show:
I really liked having Spence's perspective on graphic design and trends. I found this chapter of Bookmarked to be one of the best ones so far! It even got to hooked on Spence, binge-watching his videos before I had to go to work.
I hauled a couple of books this month as well. I am still debating on whether or not I will do a haul post or just wait a couple months and do a large one. How was your February? Better than mine? Let's chat!