I have been looking forward to this post since participating in my first Calendar Girls event (last month). You can view (my first Calendar Girls post) here. If you are unfamiliar with Calendar Girls events every month, check out their info page here. Thanks to Melanie and Flavia for putting this event together and engaging everyone in their monthly themes.
For those who don't know, this month's theme is Favorite Book of 2017. Originally, this was the theme for December, but upon further clarification via Twitter and other comments, Calendar Girls has decided to revise the theme to be Favorite Book Published in 2017. I will keep my Honorable Mentions as if it were still just favorite book, but since my actual choice was coincidentally published in 2017, that will go along with the established theme.
Now this may be tough for many people. I mean many of us are reading dozens of books per year, how on earth can we keep track, or you know CHOOSE one of them as our favorite? I only started my book blog in October, so I don't even have many discussion/review posts to look back on to help with this decision. Luckily, this year at least had one clear winner. Those who have gotten to know me and my posts/comments these last few months will not be surprised at all by my choice.
Until then, here are some honorable mentions:
The Miraculous Journey of Edward Tulane by Kate DiCamillo (2000)
Behind Her Eyes by Sarah Pinborough (2017)
Fever 1793 by Laurie Halse Anderson (2000)
The War that Saved my Life by Kimberly Brubaker Bradley (2015)
Ready Player One by Ernest Cline (2011)
Interesting. Only one adult fiction, and one published in 2017 (the same book ironically). There is something so special about juvenile literature. I highly recommend you pick up a kid's novel every once in a while and just enjoy!
Now, without further ado…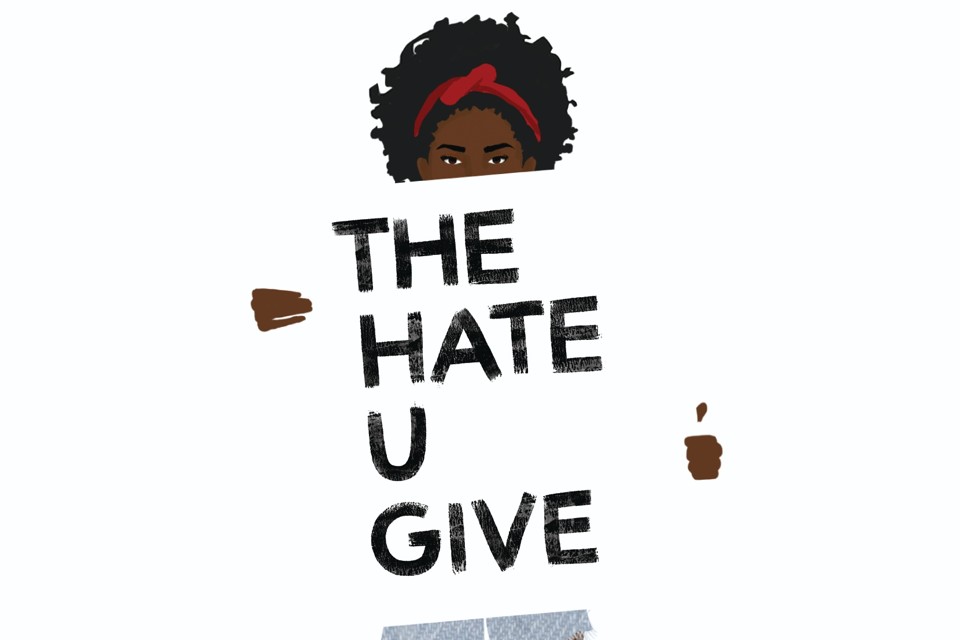 The Hate U Give by Angie Thomas
I don't even know how to start off my reasoning behind this pick, however..
EVERYONE NEEDS TO READ THIS
The significance this book has to our current state of affairs (here in the good ol' USA) is massive. 
(excuse my language) but FUCK YEA. It attacks some really big triggers, things people are not willing to acknowledge or try to understand. It places you into the shoes of someone living a completely different life than your own. It is heartbreaking, and infuriating, but so very important it hurts. I have recommended this book to EVERYONE this year, and I don't think I will stop. It should/will be taught in schools in the future, to help make sense of this dark time in our country's history.
Part of the reason I love books so much is because of their ability to convey a message that is otherwise too hard to describe. It gets people talking about things they may feel uncomfortable about. It allows an open passage into a world that is someone else's truth. You can live vicariously through these characters, and maybe start to understand what you otherwise wouldn't.
Books like this are so important because people are often so oblivious to things that are not directly effecting their everyday lives. The Black Lives Matter movement has confused so many people, and made a lot more uncomfortable but it is so important, and no one is talking about it. 
I truly believe it deserves all the awards, and that everyone should absolutely be required to read it.
I know I have personally seen this on many people's blogs this year (the few short months I have been in this universe), so I wouldn't be surprised if it comes up as a top contender for most blogger's book of the year.
So here is my choice for Favorite Book of 2017! I cannot wait to see everyone else picks this month!