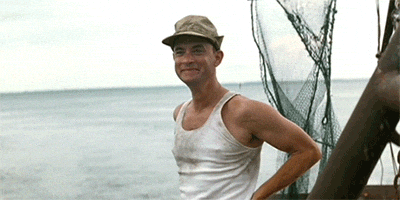 Hey Ya'll! We are getting crowded (again) over in the Favorites corner, so I bring to you today, another Favorite Things post! I have collected a number of blog posts over the last few weeks and wanted to share them with you, before the list gets too long. Featured in today's compilation are 9 blogs that include discussions, opinions/advice, and a review (and also some GIFs)! If you don't know about my Favorite Things feature, here is a blurb I included in the first one; a little about how and why it was "born."
This is a feature I have wanted to start for a while now. I don't know how often I will do it, or how many individual posts I will feature in each, but I think it has the potential to become one of my favorite things I do on here. I follow over 100 blogs at the moment- the majority of which are book-related. One of my favorite things about book blogging has honestly been reading everyone else's content! I have even started a folder of posts I liked so much I printed out and want to have for a long time. I was thinking the other day, as I added another blogger's content to my folder, that I wanted to share these particular posts with all my friends as well! Why keep them to myself? And so Favorite Things was born. Enjoy!
If you want to see other features similar to this (that I have posted) you may click here-
or look under Favorite Things in the Categories drop down to the left. Without further ado, here are some of my favorite things (part #3)!
Mr. Library Dude: Librarian Advice, 15 Years in
15 pieces of advice from a veteran librarian

Every bit of his advice resonates with me and my current career situation.
I think that his points of Work/Life balance and liking your job vs. loving it, are extremely important and something that I try to practice personally.
Pages Unbound Reviews: Book Blog on a Budget: Obtaining Books
How, as a blogger, to get your hands on free and/or cheap books

YASSSS! THANK YOU so much for highlighting HOW MUCH libraries can do for the bookish community! USE YOUR LIBRARIES. RENEW THOSE LIBRARY CARDS. THERE IS GOLD BEYOND THOSE WALLS.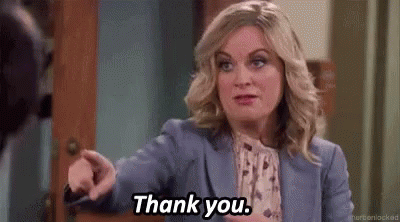 The Tattooed Book Geek: Reasons to Start a Book Blog, the Privileges and the Reasons NOT to Start a Book Blog
Things you may not have thought of, that are associated with book blogging

At first, I was skeptical because of the implications towards not starting a book blog, but the "negative" section held some merit
Blogging is not for everyone, and that is okay.
I love having my own space to talk to like-minded people about things I love, and that is a huge reason (and privilege) for me to do what I do.
The Orangutan Librarian: Cures for Hype!
Advice on how to avoid hype around books

There is no avoiding hype, but these tips definitely make it less pressing
Trusting my instincts and waiting are two things I need to work on as a book blogger, but I am so glad they were mentioned
Typically, I am pretty good about going in blind. If I see a review of a book that I want to read, but haven't gotten to yet, I will like it, but won't open it- so as to find it much easier later on
Book Snack Books: Backlist Books vs. New Books featuring Pros & Cons and Recommendations
Pros and Cons for choosing between Back listed books and New titles

This is my current life's struggle right now
I have no self-control when it comes to purchasing/borrowing new titles, which makes it harder to pick up back listed books
I have two shelves of books that I really wanted to focus on this year, and I haven't touched any of them because, new books
I love the book recommendations for either side of this fence
Chaos Fae @ Parabatai Reviews: The Wicked Deep by Shea Ernshaw review
Book Review for the new book The Wicked Deep by Shea Ernshaw

I LOVED this book, it was one of my most anticipated releases for this year
This was one of the ONLY reviews I have seen for it so far
It is my personal mission to put this book on as many radars as possible, so sharing more reviews for it was a no brainer
Bookchanted: Is There a Pressure of Having to Read a lot in the Bookish Community? (Discussion Post)
Discussion on whether or not bloggers feel pressure to read a lot to be apart of the bookish community

Another one I feel on such a personal level right now. I struggle with wanting to read and feeling stressed because I am not reading.
As with many of the great advice posts I have shared, it takes a lot of personal strength and knowing yourself to concur these stressful thoughts.
Marioness: Who Run the World?
A celebration of women on International Women's Day (March 8th) in light of the #metoo and Time's Up movements

I love that Carrie Fisher as Leia is featured on so many Women's Rights posters; particularly the one that says "We Are the Resistance"
Super proud of this 15 year old who is writing meaningful posts about important things. Get it girl!
Damn Girl Get Your Shit Together: How to be Classy and Shit
The do's and don'ts of "how to be classy"

Hilarious, as always (but also super true)
Vaguebooking is something I was guilty of a long time ago, but annoys me to no end as an adult.
Intelligence, warmth, openness- those are all things I consider "classy" as well. I hope to unlock those achievements as I get older.